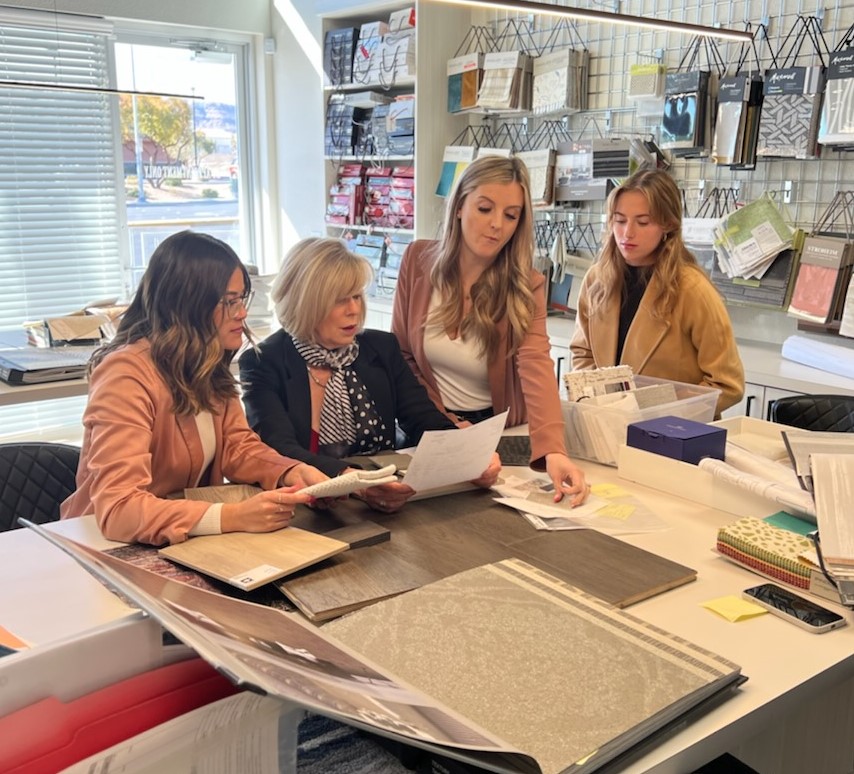 Everyone wants to have a beautiful home for their family to enjoy. And, let's face it, compliments from guests instill a sense of pride.
But decorating a home isn't easy; it requires the ability to visualize how colors, textures, and objects will complement and accent spaces to create the desired look and feel.
DIYers will often spend days or weeks deciding on paint, carpet, tile, and wood flooring colors, then placing swatches in various locations to see how they react to different lighting. Choosing the right fixtures and furniture items can also be frustrating and time-consuming, roaming through retail furniture and home goods stores, each showing the same limited selections with slight variations in design. And then, once the selections are made, finding and arranging for the needed professionals to do the work they cannot do themselves is a different challenge.
For educated and trained interior designers, knowing how products work in various situations, where to find the right items, and knowing the right professionals are all part of their job. However, some people find the idea of using an interior designer intimidating or even extravagant.
If you've admired the homes of friends who have used designers, here are some helpful facts they have learned.
Expense. Let's address this issue first since it is often the biggest obstacle. When you work with a designer, you are more likely to meet your budget and complete the project within a reasonable timeframe. A responsible interior designer will respect the budget you give them; if their proposal is too high, you won't hire them. A Designer can save you time and money in the long run by managing your budget and the work of other professionals and contractors. In addition, you are likely to avoid making expensive mistakes. You will actually save time, headaches, and money with the professional guidance of a professional interior designer.
Design. A knowledgeable and experienced interior designer will guide you through the process involved in designing, layout, scale, selecting colors and finishes, and overseeing the entire remodeling process. They will help you maximize the use of your space and often come up with ideas you would never have imagined.
Product Selection. Interior Designers have access to many resources not available to the public consumers. For example, a whole industry of furnishings, fabrics, and accessories is available "to the trade only." Working with an interior designer gives you access to these special items, often at significant discounts to retail pricing.
Solving problems. This is a big one. Every project, small or large, presents challenges and unexpected problems. However, interior designers are trained and experienced in finding solutions that work.
Consultation. Sometimes all you need is someone to come in for a couple of hours to help you with your color choices, discuss flooring options and furniture placements, or give professional advice and ideas. Two hours can be priceless.
In the long run, Smart Money makes the Smart Choice of hiring a design professional. Diane Cabral is a Registered Interior Designer with over 15 years of contracting and design experience. Whether the project is a ground-up new home construction design, home or room remodel, or a 2-hour consultation, Diane Cabral can make the design difference.
To see how Diane Cabral Interiors can transform your home or workspace, go to https://www.dianecabralinteriors.com/ and check out our portfolio or call 702-367-6570 for a personal design consultation.
Turning Vision into Reality,
Diane Cabral