Top "5" Reasons to Hire a Designer
February 27, 2023
Home Decorating for Better Mental Health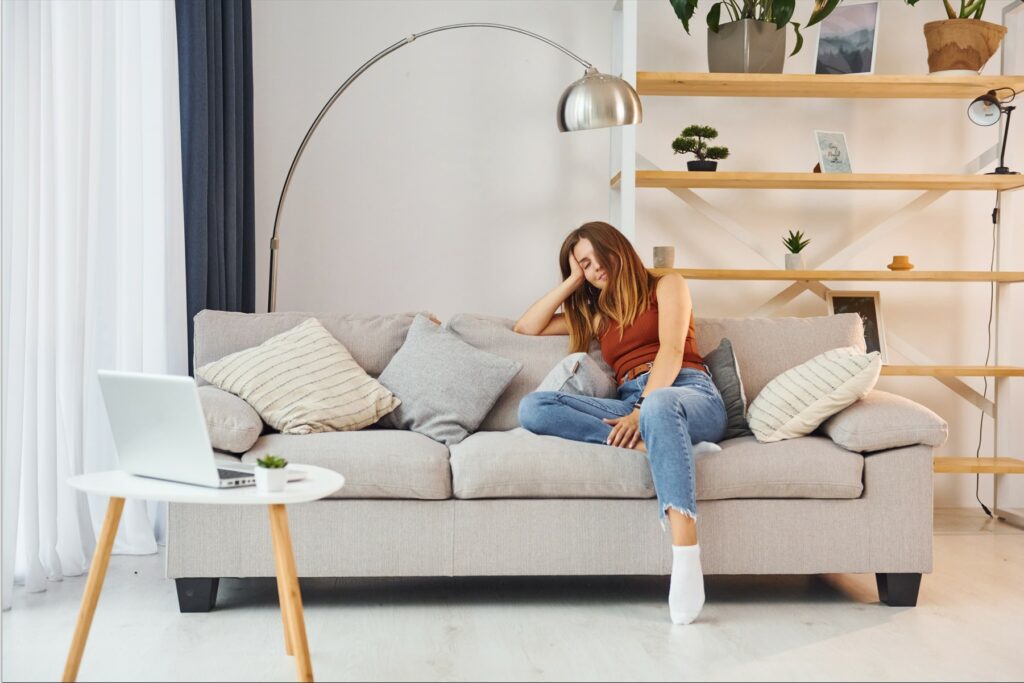 Life can be stressful—traffic, work, family obligations, and financial issues can cause anxiety, and escaping the pressures of the day can be challenging. However, according to Diane Cabral, Nevada Registered Interior Designer, a home with a thoughtfully decorated interior can provide the perfect space to relax and regain your mental health. Room colors, lighting, and textures, together with natural elements such as botanicals and florals, can influence your mood, reduce anxiety, and lessen symptoms of depression.
Diane emphasizes that a cluttered and poorly decorated home can make you feel anxious. In contrast, a well-organized home with proper design choices can instill feelings of relaxation and joy. But, interestingly, recent scientific studies have concluded that these choices can and WILL improve your overall mental health.
The practice of interior design dates back to the ancient Egyptians, who decorated their mud homes with animal skins, simple textiles, biographical and spiritual murals, sculptures, and painted urns. Modern design focuses on the same elements – textiles, objects d'arts, and colors. But we only recently started looking to the ancients for their perspective on a home as an inner sanctum.
Environmental Psychology researchers studying core elements of interior design's impact on mental health have documented consistent results when measuring their long- and short-term effects. Specifically, here are the key elements they have determined affect your mental health:
Lighting
These studies show that, over long periods of time, too much cool (artificial) light and not enough warm (natural) light can heighten symptoms of anxiety and depression. The reason is that when you are awake, your brain actively measures light and light temperature within your environment. This function regulates your body's natural circadian rhythm (a.k.a. the wake/sleep cycle and the associated hormonal releases). We all know the agony of sleepless nights.
Decorating ideas to improve lighting include:
Allowing as much natural light into as many rooms as possible. Trim outside greenery away from windows, open drapes, and use shear window treatments. Hall mirrors can reflect light into dark spaces.
In rooms without access to natural light, replace cool-toned bulbs with warm-toned or full-spectrum bulbs.
Many digital smart bulbs can provide a variety of lighting effects, from warm to cool, including colors for parties, and are controlled by smartphones or your voice if you have Google, Alexa, or Siri.
Color
Similar to lighting, warm and cool colors have different effects on mental health. For example, blue is shown to evoke soothing and calming feelings, while red evokes anxiety and alertness. Things to remember when designing a room or home.
When it comes to color, a little can go a long way.
Choose a neutral color for your walls and ceilings, then accent the room with color using upholstery fabrics, pillows, rugs, paintings, and art pieces.
Accent walls are a good choice for a room with neutral furnishings.
Art
They say that art imitates life, and life imitates art; this could not be a more truthful statement when it comes to home decorating.
Research suggests that a healthy selection of artwork in your home can activate a wide array of mental health benefits. When personalized, art in a home can alleviate symptoms of anxiety and depression, invoke strong emotional memories, and even slow the progression of neurological diseases like Alzheimer's.
Greenery
Controlled studies have consistently proven that a healthy selection of plants throughout a home will boost overall mood, improve concentration, and alleviate stress and anxiety. Even more intriguing: studies show a vibrant selection of flowers has been linked to significantly reduced symptoms of depression when used to decorate high-traffic areas of the home.
However, adding more greenery to your home doesn't necessarily mean you have to be a professional botanist. You can also decorate your home with well-placed faux greenery, and studies show that faux plants boost serotonin levels just as much as the real stuff. But the secret of faux plants/flowers is quality, and an experienced designer will find it.
Thus, the contemporary homeowner wants more than a pleasant space; they want it all – form, function, and, now we know, peace of mind. It is complicated. But that is why Diane Cabral's mastery will give you a home for your eyes, your heart, and your mental health.
Whether you are looking for a complete interior design makeover or a brief consultation about ideas to freshen your current interior, Diane Cabral and her staff can help turn your home into a peaceful escape from life's hectic reality. Visit https://www.dianecabralinteriors.com, or call 702-367-6570 today.
Turning Vision into Reality,
Diane Cabral