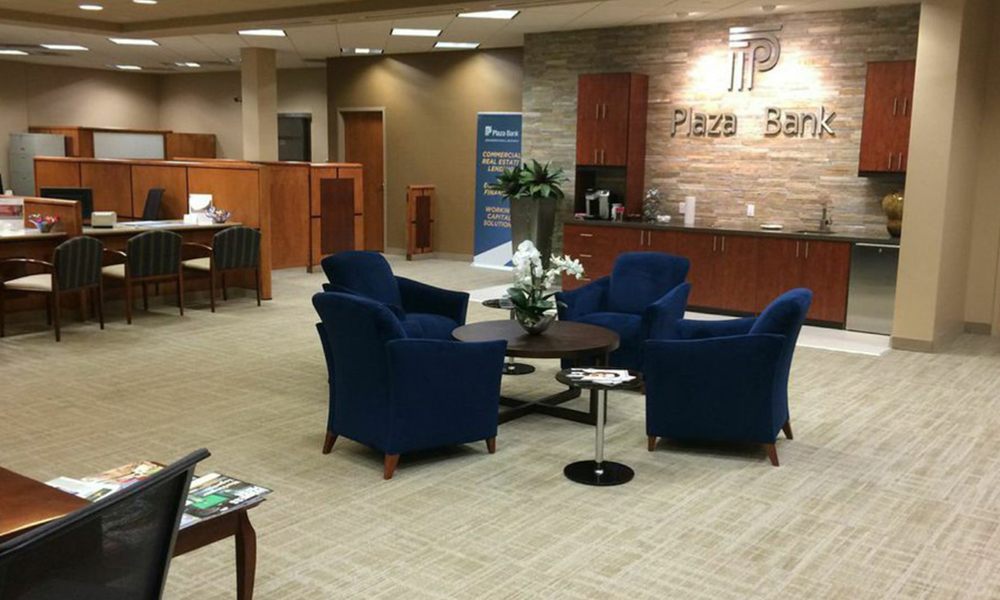 The Advantages of Hiring an Interior Designer -vs.- Interior Decorator.
December 29, 2022
"We want the pizazz, sparkle, and feel of the Las Vegas strip."
That is what the new owners of a luxury condo wanted Diane Cabral and her design team to deliver. This lovely couple had a primary residence in Arizona but wanted a pied-a-terre in Las Vegas and turned to Diane Cabral Interiors for their dream's fulfillment.
When built in 1999, this 2,000-square-foot unit boasted a "world of privacy, comfort, leisure, and quality." Located on the 31st floor of the 38-story Turnberry Place tower number 2, the view is spectacular. However, the interior was drab and dated, with old wood cabinetry, tile floors, minimal lighting, and a narrow walled-in kitchen.
How do you bring "pizazz" to a project like this? By starting from scratch. Diane Cabral and her team came up with a design that required a complete demolition of the interior, including a couple of non-structural walls, and provide a turn-key remodel of everything down to the smallest ornament.
With the wall between the kitchen and the great room vanquished, the 2,000 sq. foot unit suddenly acquired spaciousness. Now, Diane's creativity could begin. The condo's largest eyesore – a clumsy wooden bar – hit the dumpster and was replaced with a functional, show-stopping cooking island. This spatial re-arrangement allows the chef and guests to enjoy a culinary reciprocity experience. But the kitchen only achieved the Showroom WOW factor when Diane paired the neutral walls and countertops with stunning leather barstools in brilliant peacock blue!
The dining area, with a halo of suspended light and a convenient, fully stocked bar, is positioned next to a nine-foot, floor-to-ceiling picture window with a King's view of the glittering Las Vegas Strip.
But this condo now brings its OWN glitter. The modernization started by replacing the sad floor tile with warm hardwoods. Diane knew this floor would only begin to show its true beauty with the right overhead, RECESSED lighting. But her challenge was maintaining the 9-foot ceiling height while accommodating the requisite 2.5" light cans. Her solution was to build a small soffit around the perimeter ONLY. Now floors gleam, and ceilings still soar!!
The great room was designed for conversation with spacious seating and luxurious furnishings specifically chosen by Diane Cabral. At the far end, the outdated square fireplace was modernized with a new linear, glass-bead-filled firebox and accenting floor-to-ceiling white stacked stone veneer wall cladding.
While the great room, with access to the spacious balcony, had a stellar view of the Vegas skyline, there was no focal point on the opposite end of the room. This was remedied when Diane found a unique photo of the same skyline, acquired copyrights, and transformed it into a stunning wall mural. Now the great room has a focal balance of equal eye-pops.
Augmenting the "Vegas Vibe" are color-changing LED lights (operated with a button-touch) used in the new soffits, under-wall cabinetry, and, most originally, in the condo's floor planters. You can't help but smile and know you are in Vegas, Baby!!
In the hallway, wallpaper embedded with glass and light-dagger wall sconces provided a sparkling transition from the spacious great room to the cozy bedrooms. Interestingly, this glass-embedded wallpaper frustrated a paperhanger who painfully quit after receiving a few cuts, and another expert was hired to finish the job. However, temperamental workers do not frustrate Diane Cabral.
Each bedroom was thoughtfully decorated to provide luxurious comfort with the right proportion of lighting and bling.
In the master bath, cabinets adorned with silver and rhinestone hardware add the necessity of pizazz to the neutral color pallet. A pedestal-sitting oval tub with its free-standing chrome faucet provides for a luxurious and relaxing bath, but the piece de resistance is the chrome WINE GLASS HOLDER!!
In Diane Cabral's world, there are NO problems, only situations and challenges, which she confidently approaches. And, of course, COVID brought a myriad of those "situations" and "challenges."
With its resultant supply chain issues, COVID delayed delivery of the high-end SubZero refrigerator-freezer and Bosch dishwasher. The solution to maintaining the timeline and the owners' move-in date was a reluctant one: temporary, consumer-grade appliances were installed.
Another challenge came with the Turnberry's narrow hallways and original Service Elevator. Of course, neither of these elements could be re-designed to accommodate the furniture movers. Their task was to bring UP and IN, two 74" x 104" L-shaped sofas, and a 9-foot-wide credenza. Inches were counted, door frames temporarily removed, and furniture entered! However, if needed, Diane was prepared to use the window washer's pully system to bring it all through the outside balcony doors.
A more technical challenge came in the two gutted bathrooms. Every pipe of plumbing had to be rerouted and replaced and the water to the entire 38-story building shut off. To minimize the inconvenience, the plumbers pre-installed all the rerouted pipes and had every man and wrench in place at shut-off time to make the final connection to the main lines.
Diane's clients' expectations were surpassed in every respect, but she credits her vision's success to her own team and having a "stable" of great professionals listed in her iPhone. She knows the crème de la crème in every design arena of this town. First, architect Mark R. Johnson submitted and smoothly finalized all drawings for the requisite HOA and Building Dept. approvals. Then, contractor, Merlin Custom Home Builders demolished, meticulously rebuilt, and installed every Flashy Feature.
Together, they have created a showplace of swagger where champagne corks are popped in Style!!
Diane Cabral Interiors—Turning Vision Into Reality.